Each of our
handmade soaps
are unique and unlike any other soap you've tried before. While most of our soaps contain the same core ingredients like olive oil, coconut oil, caster oil, RSPO sustainable palm oil, Shea Butter in our
"Luxury Goat and Coconut Milk Bars"
, sodium hydroxide, the liquid base may vary from soap to soap.  In fact, our handcrafted artisan soaps are made from four possible liquid bases. They are:

Distilled Water
: It doesn't get simpler than this! Our basic homemade bar uses distilled water (nature's very best hydrating agent) as its primary ingredient. Restore the moisture you're losing throughout the day with our
luxurious soap
.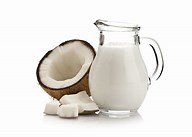 Coconut Milk
: Rich, creamy coconut milk is an ideal cleansing agent, especially for those who suffer from dry, flaky skin. It's high content of fatty acids and vitamin E make it a natural moisturizer, resulting in skin that's nourished, protected, and supremely hydrated.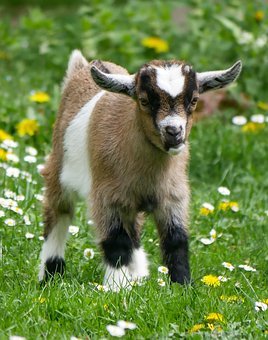 Goats' Milk
:  Containing high levels of fat, vitamins A and B2, and essential minerals, goat's milk soap is exactly what your skin needs to look and feel good. Our homemade goat milk soap will leave your skin soft, revitalized, and oh so clean.

Beer
: Yes, you read that right...soap made out of beer! Believe it or not, beer is not just good for complementing a meal or enjoying at social gatherings, it also does wonders for your skin. Smooth and milky in feel with a mild pleasant scent, our
beer soap
is simple in formula but advanced when it comes to benefits.  With amino acids to help soothe irritated skin, vitamin B for intense moisture and the bacteria-fighting power of brewer's yeast, beer has all the ingredients needed for radiant, healthy-looking skin.
                                                     Naturally Derived Oils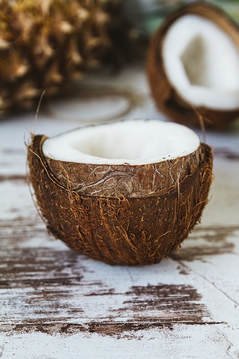 Coconut oil
: Coconut oil has long been used in the kitchen, but now it's found a place on the shelves of beauty aisles and bathrooms...and for good reason! This tropical smelling oil is not only good for your internal health, it has also been shown to be beneficial if applied externally. Containing therapeutic properties that feed and moisturize the skin, coconut oil is the perfect addition to soap. Its rich, silky texture acts as a protective barrier to skin, helping to safeguard the skin again harsh environmental elements.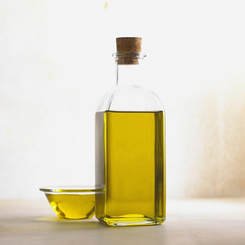 Olive Oil: Considered to be a "miracle oil" due to its multi-functional qualities and wide-range of benefits for both the body and skin, olive oil is one of the most commonly used soap bases, and a staple ingredient in many other skin care products. It is high in oleic acid, a fatty acid that allows for easy absorption into the skin and helps to retain skin's natural oils.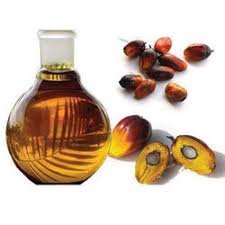 Palm Oil
: Our handcrafted soaps use only sustainably produced palm oil, a needed ingredient which accounts for the hardness of a bar of soap and delivers a dense, creamy lather.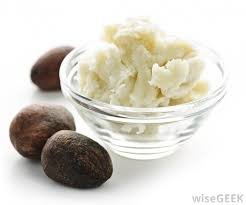 Organic Shea  Butter
:
  Is included in our Goat and Coconut Milk Luxury
Bars. 
ORGANIC SHEA BUTTER is high in antioxidants which nourish and protect the skin, promoting cell repair and rejuvenation. Shea Butter is naturally rich in Vitamins A and E, as well as essential fatty acids and other vitamins and minerals. Able to penetrate skin deeply, it is an intense moisturizer for dry skin, and a wonderful ingredient for revitalizing dry, damaged skin. 

Castor Oil
: An essential ingredient in many handmade soaps, castor oil is prized for its natural cleansing properties and its thick, sticky texture, which is similar to that of glycerin. It's also high in fatty acids, which results in a wonderful, protective coating for the skin, and locks in moisture to keep the skin supremely hydrated throughout the day.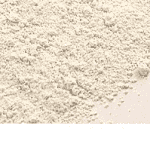 Kaolin Clay
: This naturally occurring clay is the mildest of all clay and is chock-full of minerals, making it a skin-friendly ingredient that is beneficial for sensitive, dry skin.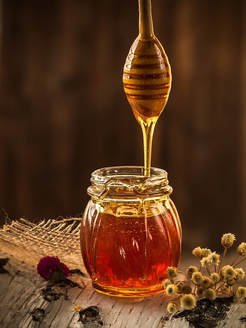 Raw Arizona Honey
: We're proud to use raw, locally produced honey in our scented, "select "
Goat and Coconut Milk
Luxury Bars.
 Not only does honey contribute to a delectable smelling bar of soap, its antimicrobial qualities make it an ideal additive to soap. What's more, honey contains skin-nourishing ingredients that leave skin feeling smooth, soft, and supple.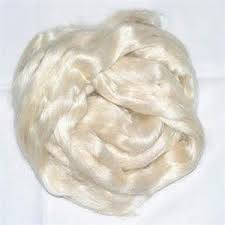 Tussah silk
:
Tussah Silk is included in our Goat and Coconut Milk Luxury Bars.
Like the name suggests, tussah silk adds a luxurious shine to soap and results in a sleek, silky feel. Cleanse yourself with this luscious ingredient and your skin will reap the benefits!
Sodium Lactate: Don't be thrown by its chemical sounding name; sodium lactate is simply a liquid salt that's used to make soap last longer and to help produce a harder bar of soap. It also aids in moisturizing the skin due to its natural ability to retain water. 

Sodium Hydroxide ("Lye"):  Our handmade artisan soaps are made the way true, genuine soap is supposed to be: with a substance called Sodium Hydroxide. Commonly referred to as "lye," Sodium Hydroxide is an extremely essential ingredient in the soap-making process. In fact, real soap can not be made without it! Lye is what mixes with a fat to trigger a chemical reaction called saponification, which results in the wonderful stuff we call "soap." That being said, a properly made bar of soap should not contain any traces of lye in the finished product; rest assured, our carefully crafted homemade soaps never do!